Stove top covers aka noodle boards!
Who knew those were a thing? I certainly didn't.
A stove top cover is a large piece of wood or glass or tile that you lay over the top of your range when you're not cooking.
If you're in a hurry, check out this stove top cover, which several of my readers have ordered.
I was a newb until I saw something about them online. I can't remember where.
Apparently oven covers have been a thing for a long time.
But now?
Stove top covers got hugely popular during the COVID-19 pandemic when people were staying home way more than they ever did before.
Stove Top Covers (Add Kitchen Counter Space Effortlessly

)
This post contains affiliate links, which means if you click through and make a purchase, I'll earn a commission. As an Amazon Associate, I earn from qualifying purchases. See disclosure policy.
What's the point of stove top covers?
So, people in small spaces, think apartments or badly designed kitchens or campers, use stove top covers to add more kitchen counter space.
They are sort of a magic bullet for your kitchen or your camper's kitchen, they add space, create a serving board of sorts for entertaining and hide dirt!
They come in lots of styles.
The farmhouse style is really popular right now like this one.
I also found a Rae Dunn inspired stove cover.
But that one is called a noodle board.
What's a noodle board?
Apparently back in the day, a noodle board was used to cut noodles and roll out pastry.
You can see the Rae Dunn inspired one here.
I understand people in the city and land of itsy bitsy apartments are especially fond of them.
I can see why.
One stove top cover can give you a couple extra square feet of countertop you didn't have before.
If your partner is handy, you could make your own.
Or if your partner is handy but very busy and you don't trust yourself with a saw or a nail gun (I'm waving my arm in the air) you can buy one.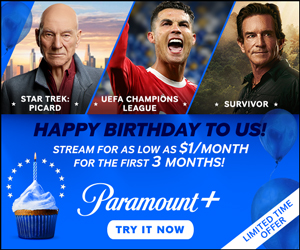 I don't need counter space per se but I would like to make the space over my range suitable for shooting food photos.
I've got great light that comes in at an angle from a window next to my oven.
I've often thought about just grabbing one of my husband's easel tops but it wouldn't cover the entire range.
The feature I like about that first stove top cover I show you from BigPineCustoms are the handles on either side of the cover.
So you can easily grab it and move it out of the way when you're going to cook. Or deep clean your stove, hahahahahahaha.
While I was researching oven covers, it turns out that some people buy them for extra serving space for entertaining.
Others said they like to keep their cats off the stove. (Why are cats always up in everybody's business???)
I think stove top covers would make really fun, thoughtful holiday gifts too. Like this one, also from BigPineCustoms, built with black walnut and cherry.
It's just gorgeous.
You could also put a stove top cover over your sink for even more extra "counter space."
Where Can I Find Stove Top Covers?
Lots of places, it turns out.
Etsy and Amazon are the biggies.
In fact, this may surprise you, it sure did me, but more stove top covers are sold on Etsy than on Amazon, the giant of the retail universe.
One reason for this is that shoppers want to have a personalized stove top cover like this one.
Or they want a stove top cover built to their specific dimensions.
I found lots of attractive stove covers on Etsy.
This one has a recipe printed on it! I just adore it. It's from PinkSiloCo
Are Stove Top Covers Safe?
I am so glad you asked.
I think they are BUT I think you should be sure to have knob covers in place before you start using a cover, especially if you're using a gas stove with gas ignition.
Maybe if you've got small ones in the house or really bad dogs then you're already using knob covers.
If I'm speaking Greek, knob covers are just large circular plastic covers that fit over the knobs you use to turn on your burners.
I can't remember what kind of covers we had when Mr. 17 was small. We were renting then and I had a horrible electric stove. I try to block out memories of that stove.
But, we for a while had adopted a rescue lab who didn't know how to behave herself and we came home one day to the most horrible smell you could imagine.
Turns out she'd tried to jump on the counter and in doing so, turned on one of the gas burners!
The house had filled with fumes.
We're really lucky we came home when we did.
And the next morning I was at the baby supply store buying the sturdiest knob covers I could find similar to these.
They have a little latch of sorts that you pull open when you want to reach in and turn the knob.
You can get them anywhere really, Walmart, sometimes even the supermarket.
This one on Amazon has really great reviews.
So back to the original question, are stove top covers safe, they are as long as you're not going to accidentally turn on your range while the cover is resting on it.
But you can eliminate that scenario with knob covers.
More Kitchen Organization Tools
Metal Stove Shelves
Some of my readers have ordered metal stove shelves, which are narrow strips of metal that fit on top of the back of the stove and allow them to store spices and such.
Magnets hold the shelf in place so supposedly you don't have to worry about it collapsing.
I heard bells ringing when I saw this one, "Stove Top Spice Rack and Shelf for Kitchen Oven - Food Grade Stainless Steel - Easy Install no Tools Required Fits Standard 30 inch stove."
There's so much magic in that five-word phrase, isn't there? Easy Install No Tools Required. That's my kind of kitchen organization thingie.
Protect Your Induction Cook Top
Apparently, some people are getting oven covers to protect their glass cook tops from cracking.
And when all this pandemic is over?
Stove top covers can give you extra space for dishes and platters when you're entertaining.
Bonus---a stove top cover will cover up all that dirt and grime that's built up on your stove that you've been too lazy to clean.
You could even make your own.

Tell me, do you use a stove top cover? Had you ever heard of them before?
Are you shopping for a countertop ice machine? Helpful tips here.
What is the point of a stove top cover?
A stove top cover, often called a noodle board, is a board that you can lay over your stove or over your sink to give you a couple extra feet of space for parties or potlucks or storage. It's a no-construction, affordable method of adding more space to your kitchen or your camper.

Why is a stove cover called a noodle board?
Back in the day, when people made pasta by hand, they would use a wooden board for rolling out pasta or noodles.
Stove Top Covers (Add Kitchen Counter Space Effortlessly)